Home (amp tone and effects placement)
Books and Videos about Guitar Amps & Amp Tone
See also the main list, Books about Getting Guitar Sounds.
Gear Secrets of the Guitar Legends: How to Sound Like Your Favorite Players (book with CD) 3
Computer Music latest special issue about recording the guitar 3
Guitar Rigs: Classic Guitar and Amp Combinations. 3
The Guitar Amp Handbook: Understanding Amplifiers and Getting Great Sounds. 3
Keep the Peace!  The Musician's Guide to Soundproofing. 4
Wired: Musicians' Home Studios: Tools and Techniques of the Musical Mavericks. 4
Guitar Gear (A Guitar Player book) 4
Introduction to Guitar Tone and Effects: A Manual for Getting the Sounds from Electric Guitars, Amplifiers, Effects Pedals and Processors. 4
Brands of Guitar Amps - Collections, History. 4
Amps! The Other Half of Rock and Roll 4
Ampeg: The Story Behind the Sound. 5
Collectibles and Vintage Buyer's Guide. 5
Fender Amps - The First Fifty Years. 5
The Blue Book of Guitar Amplifiers. 5
The High Performance Marshall Handbook: A Guide To Great Marshall Sounds. 6
The History of Marshall Valve Guitar Amplifiers 1962-1992. 6
The History of Marshall: The Illustrated Story of "the Sound of Rock" 6
The Sound of Rock: A History of the Marshall Valve Guitar Amplifier 6
The Vox Story : A Complete History of the Legend. 7
Working on Tube Amps for Guitar 7
A Desktop Reference of Hip Vintage Guitar Amps. 7
Beginner's Guide to Tube Audio Design. 7
Complete Guide to Guitar and Amplifier Repair 7
Electric Guitar Amplifier Handbook. 8
Great Tube Amp and Guitar Mods. 8
How to Service Your Own Tube Amp. 8
Inside Fender and Marshall Tube Amps. 8
Introduction to servicing Guitar Amplifiers. 9
London Power to offer power scaling mod kits, book about power scaling. 9
Principles of Power: A Practical Guide to Tube Power Amplifier Design. 10
Secrets and Secret Holders: A Report on Intellectual Property in the Musical Instrument Amplifier Industry  10
The Amp Book: A Guitarist's Introductory Guide to Tube Amplifiers. 10
The High Performance Marshall Handbook. 11
The Ultimate Tone, Vol. 1: Modifying and Custom Building Tube Guitar Amps. 11
The Ultimate Tone, Vol. 2: Systems Approach to Stage Sound Nirvana. 11
Tonnes of Tone - Electronic Projects for Guitar and Bass. 12
Tube Amp Talk for the Guitarist and Tech. 13
Tweed Characteristics Book. 13
Ultimate Bench Warrior: Design, Modify, and Build Custom Guitar and Bass Amplifiers. 13
Vacuum Tube Guitar and Bass Amplifier Theory. 13
Tube Amps, not specific to guitar 13
Audio Power Amplifier Design Handbook. 13
Beginner's Guide To Tube Audio Design. 13
Build Your Own Electronic Test Instruments. 13
High Performance Audio Power Amplifiers for Music Performance and Reproduction. 13
Introduction to Electronic Emission, Tubes, and Power 13
Lab Report: Specialist Range Toroidal Output Transformers. 14
Transformers and Tubes in Power Amplifiers. 14
Vacuum Tube Guitar And Bass Amplifier Theory. 14
Valve and Transistor Audio Amplifiers. 15
Blues Harp - known to cover amp tone. 15
Amplified Blues Harp De-Mystified (video) 15
Chicago Blues Harmonica (video) 15
Junior Wells Teaches Blues Harmonica. 15
The Quest for Tone in Amplified Blues Harp. 16
Blues Harp - playing, not necessarily amp tone. 16
Blues Harmonica for Beginners. 17
Harmonica Blues Basic -- Step One. 17
How to Play Harmonica (3-pack) 17
How to Play the Harmonica - Blues - (4-pack) 17
How to Play the Harmonica (4-pack) 17
Masters of the Chicago Blues Harp. 17
Scales, Patterns & Exercises for Harmonica. 17
Step One: Playing Harmonica. 17
Teach Yourself to Play Harmonica. 17
Rock Hardware: The Instruments, Equipment and Technology of Rock. 18
Rock Hardware: 40 Years of Rock Instrumentation. 18
Audio Circuit Design and Electronics. 18
Analog Circuit Design: Art, Science & Personalities. 18
Audio & Hi-Fi Handbook, 2nd Ed. 19
Beginner's Guide to Reading Schematics, 2nd Ed. 19
Designing and Building Electronic Filters. 19
Digital Filter Designer's Handbook. See. 19
Encyclopedia of Electronic Circuits, Volume 4. 19
Encyclopedia of Electronics, 2nd Ed. 20
GE Essential Characteristics. 20
How to Test almost Everything Electronic, 3rd Ed. 20
Mastering Solid-State Amplifiers. 20
Newnes Electronic Circuits Pocket Book. 20
Power Supplies, Switching Regulators, Inverters, and Converters, 2nd Ed. 20
The Audio Designer's Tube Register 20
The Electronic Musician's Dictionary. 20
The Modern Power Supply and Battery Charger Circuit Encyclopedia. 21
The Tube Substitution Handbook. 21
Transformer Design & Manufacturing Manual 21
Music Book Dealers, Publishers, and Catalogs. 22
Newsgroup Postings about Guitar Books. 23
Ken Fischer, Bob Gjika, Guy Hendricks, and John Suhr might write amp books.
Pete Prown, Lisa Sharken. Paperback: 120 pages. Publisher: Backbeat Books; ; Book and CD edition (June 2003). ISBN: 087930751X. Amazon.
I have this. – mh
Review – updated July 30, 2006
Fake CD contradicts the spirit of the title
The book is superficial and somewhat disappointing; for example it is confusing and unhelpful in Van Halen's signal path.  Dave Hunter's books are closer to what's needed.  This book is ok to add to a collection, but not the first book to get.
The accompanying CD sounds bad. After gathering articles about genuine star guitar rigs, one editor poured his time and energy into making a so-called sample CD -- using an amp simulator.  The CD tracks provide fake, incomplete, half-baked Tone at best. It misleads and misguides beginning guitarists to make them think that this non-range of non-Tone is worth recording.  These tone samples are mediocre at best; instead, Dave Hunter's CDs with his good books set a proper standard.
Why would anyone ever choose to listen to this fake sound when they could easily put on a genuine, rich sounding record instead? It's misguided to use the opposite of Tone, to create a CD that is marketed as showcasing the goal amp sounds, including actual power tubes and bona fide speaker distortion, which are explained to some extent within the book.
What this CD ends up demonstrating is negative: why your tone is doomed to sound like a total uninspired amateur and poseur if you use an amp simulator rather than actual power tubes and hard-pushed guitar speaker. The CD perpetuates the divide between kids' gear and adult gear (per the Damage Control founders who broke off from Line 6 corporation).  Actual cranked amps are essential to the qualifications of the guitar gods.
This sample CD could be a boon to amp tone, by steering people away from amp simulators, jolting some good sense into them to run out and get instead an actual miked-amp setup, such as a tube power amp and a guitar speaker, possibly in an isolation booth.
- mh
See my magazines page.
by Dave Hunter
0879308516
April 2005
by Dave Hunter
087930863X
Oct. 2005
by Mark Parsons
http://www.amazon.com/gp/product/0634089048/
Oct. 2005
by Megan Perry
Wired  Musicians' Home Studios – perry - rec, sounds
http://www.amazon.com/gp/product/0879307943/
Sep. 2004
by John Brosh (Editor)
http://www.amazon.com/gp/product/0688031080/
May 1985
by David M. Brewster
http://www.amazon.com/gp/product/0634060465/
Aug 2003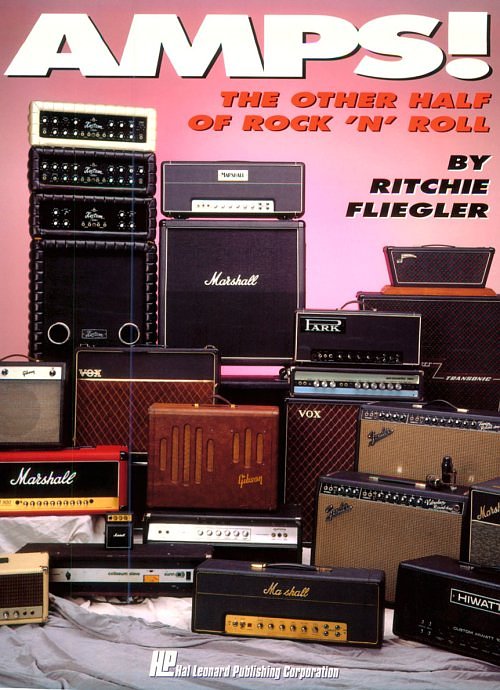 Ritchie Fliegler. $24.95. 120 pages. Overview of tube amps: Fender, Vox, Ampeg, Marshall, Mesa-Boogie, Soldano, Gibson, Matchless, Hiwatt, transistor amps. Few schematics. British high gain approach (EQ after several stages of preamp gain ), vs. American early Mesa-Boogie approach (EQ early on in the preamp, before the distortion). Music Books Plus. Amazon.com - with comments.
I have this. -mh
Gregg Hopkins and Bill Moore. 1999. The complete illustrated 50-year history of this American company. The B-15 Portaflex, the SVT bass amp, the Baby Bass, the "Scroll-head" bass and Dan Armstrong "See-Through" instruments. The story of the company founder, the role of key inventors and inventions, the places, and the players, against the backgrounds of American pop music and corporate competition in the music industry. Extensive reference to all amps, instruments, effects, and pickups from the "Amplified Peg" and Bassamp of the '40s to the high-tech SVT of the '90s is provided in technical articles, timelines and appendices. Includes tech tips and resources. Forward by Les Paul, technical editing by Greg Gagliano. 288 pages, over 200 photos, 32 page color section. List $32.95. Official book page.
I've seen this in a bookstore - mh
Carlos Juan. 50.00 Mojo Musical Supply. Covers amps?
John Teigler, John Sprung. $34.95. Mojo Musical Supply. Amazon.com. Music Books Plus. Detailed model features, specs, part charts, rare catalog reprints, classic ads and endorsements, hundreds of photos, info on amps in general. 40-page full-color section. 2-page pullout group shot of over 60 amps.
Forrest White. $22.95 Mojo Musical Supply.
Michael Doyle. Paperback. 1996. 80 pages. Amazon price: $18.36. Amazon.com Music Books Plus. A tribute to the mechanical and aesthetic beauty of the tube amp, focusing on guitar amplifiers, but also examining hi-fi audio amps and very ornate early radios. The book contains many stunning full-color photos and informative commentary. Represented are Ampegs, Dumble, Fender, Groove Tubes, Gibson, Gretsch, Hi-Fi, Marshall, Mesa Boogie, Peavey, Vox, Watkins, and many others.
by Zachary R. Fjestad, S. P. Fjestad (Editor). Amazon. Oct. 2002
John Morrish. Hardcover. 1995. Amazon price: $12.57. Amazon.com - comments available. Music Books Plus.
Does this explain how to dial-in amp tone? If not, move to Brands History section. -mh
Tony Bacon, Paul Day. 19.95 Mojo Musical Supply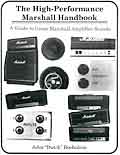 John Boehnlein. Standard amplifiers (1962-1990). $15. How to overdrive master volume amps. Retubing. (c)1995. Publisher: Bold Strummer Ltd; ISBN: 093322480X; June 1998. Music Books Plus. Amazon.
I may want this. - mh Is this for players, or for technicians? If for techs, move to section about working on amps.
Title incorrect?
Michael Doyle. The British company responsible for that sweet overdrive sound - the company that originated the amp "stack" - tracing the impressive lineage of its valve guitar amps. Michael Doyle is the acknowledged authority on the subject, and here he combines detailed chronologies of the various model and serial numbers, straightforward explanations of their features and construction, and aesthetic evaluation of the results. This book is dotted with the names of rock luminaries and peppered with hundreds of black-and-white photos, plus a 32-page full color appendix that reproduces all of the Marshall catalogs of the sixties. Music Books Plus
The History of

Marshall
: The Illustrated Story of "the Sound of Rock"
Michael Doyle. ($32.95). 1993. Comparison of the 1959 Fender Bassman and Marshall's version. Schematics including Valvestates, JCM-900 amps, and the 30th Anniversary model. Amps that use transistors along with tubes to get overdriven tones (like Stevie Ray's use of the Ibanez Tube Screamer TS-9 overdrive pedal). Mojo Musical Supply Amazon.com - comments available.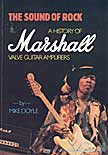 Mike Doyle. Paperback. June 1993. $23. Describes the whole range, including combination units, speakers and cabinets. Lots of photographs and Jim Marshall tells his own story in a lengthy interview with the author.
(Guitar History, No. 4) David Petersen, Dick Denney. Paperback. 1993. Amazon price: $21.95. Introduction by Brian May. Amazon.com. Music Books Plus. The Bold Strummer Ltd.
Gerald Weber, owner of Kendrick Amplifiers. $26.95, 500 pages. Similar to the Groove Tubes book. Detailed circuit analysis of several classic Fender amps. Many schematics. Guitar Player reviewed this book (1997?). Call Kendrick, or call AES at 602-820-5411. Music Books Plus.
Bruce Rozenblit. 1997. $24.95. Oriented toward guitarists. What tubes do and how to design with them. A primer on analog electronics in general; much of the information applies to solid state electronics as well. Load lines, degenerative feedback, loop feedback, Miller effect, multistate basics, power supplies, and stability in networks. Music Books Plus.
Ritchie Fliegler. $14.95 Mojo Musical Supply. I have this. Music Books Plus.
Dave Funk. 35.00 Mojo Musical Supply. Vibroworld. Chapters on most of the discreet components used in tube amplifiers. Design characteristics of the different sections of a tube amp. Over 250 pages of schematics. Chapter on the history of Fender amplifiers, model by model.
Jack Darr. 1977. Out of print. Amazon.com. Howard W Sams & Co. Inc. International. Standard Book Number: 0-672-20848-2. Sams #20848. 3rd edition 1973.
(black, brown & white, & tweed era). Mojo. $35 for each era. Mojo Musical Supply.
Mike Thompson. 1996. $12.95. Over 50 easy modifications for Fender and Marshall amps and the guitar. Speaker cabinet and equipment tips for customization. Music Books Plus.
Tom Mitchel. Book $29.95. $ 69.95 for book, video (NTSC), & binder. $76.95 complete, book, video (PAL), & binder. 247 pages. 68 minute VHS videotape. ISBN 0-9628170-0-7. Music Books Plus. Introduction to basic electronics and amp upkeep. Mods: output protection circuits, power tube conversions, adding an effects loop, giving Master Volume Marshall's more gain, bias monitoring. Against using multiple gain stages. Includes an illustrated, easy to read guidebook, and a VHS video tape, housed in a rugged storage binder. (The guidebook is also available separately.) Crash course in electronics, troubleshooting, and servicing. Written in an informal, non-technical style, it shows how to deal with and prevent tube amplifier problems. Popular modifications such as power amp tube conversions, active effects loop, Marshall hot-rodding. The video tape shows step-by-step procedures, and illustrates the use of hand tools and test equipment. Excellent desk reference for audio service technicians. Introduction to electronics. Recognizing electronic components. In-depth coverage of tubes and transformers. Detailed coverage of speakers and enclosures. Amplifier circuit basics. Biasing. Tool and test equipment selection and use. Using schematic diagrams. Troubleshooting with voltage charts. Includes voltage charts for most common amplifiers. Troubleshooting flowcharts. Tables and illustrations for international ac. Popular amplifier modifications. Maintenance checklist for trouble-free operation. Reference information. Official web page for this book.
Vacuum Tube Guitar and Bass Amplifier Servicing - Music Books Plus. There's also a companion "Theory" book.
Jean-Charles Maillet. ISBN 0-9684849-0-5; 124 pages. $40. Contents: BASICS AND HEURISTICS. Triode Gain Stages. Common-Cathode DC Transfer Characteristics. Variants on 12ax7 Common-Cathode transfer Specs. Common-Plate DC Transfer Characteristics. Variants on 12ax7 Common-Plate transfer Specs. Differential Triode Circuits. Differential-to-Single-Ended Circuit Conversion. Fender Power Supply Circuits. Audio Circuits as Power Supply Loads. The RC-Ladder Filter Network. Rectifier Turn-On characteristics. The CBS Power Supply: Fender Design Alterations. Fender Push-Pull Output Stages. Fender Vibrato Circuits. Bandwidth and Fidelity. BANDWIDTH CONTROL: Tone Stack Component Values. Transient Fidelity in Guitar Amps - Dynamic Waveshaping. Interstage resistance: Tweed and Blackface Designs. Shadowing: Dielectric Adsorption in Signal Caps. Wiring Parasitics. Class-AB Biasing. Making the Notch Go Away. Maintaining Power Tube Matching Over Long-Term Usage. Daily Drift of AC Line Voltage. Fender Amp Mods. NEUTRAL MODS: Single-Ended Tweed Filament Hum Cancellation. Silverface Filament and Bias Circuits. Late 60s and Later Silverface Bias Circuits. Improved Fender Biased Circuit. Alternative Bias Circuit Sourcing. Lead Dress for Improved Hum Cancellation. Tonal and Dynamic Enhancement Mods. Silverface Power Supply Enhancements. Silverface Signal Path Enhancements. Balance of Overall Overdrive Characteristics. Balance of Overall Circuit Gain Against Tubes and Speakers. Fender 6L6 Silverface - MOD A. Hot Blackface-style 6L6 Pentode Ratios. Fender 6L6 Silverface - MOD B. Extreme Single-Channel Blackface Performance. Fender 6L6 Silverface - MOD C. Tweed Signal Path and Direct Coupled Kolkki Reverb. Fender EL34 Super Reverb - MOD D. British Super Tweed Reverb. Fender 6v6 Silverface - MOD E. Deluxe Reverb: The Stranglehold Variation. Low-End bandwidth Extension. Power Supply Revamp. Fender 6L6 Silverface - MOD F. Sampo Kolkki Reverb Re-route. Marshall Amp Mods. Marshall Circuits Overview. Bridgeable Volume Control. Master Volume Control. Marshall power Supply and Filter Distribution Network. Marshall Circuit Mods. Hot-Rodding and Restoration Mods. Dual-Mode Marshall Switching Circuit. What about the stock JCM800 Normal Channel. Adapting the switching circuit to JCM800s. Adapting the switching circuit to JCM900s. Annexe. Traynor Amplifiers - The Bassmaster. Speaker Cab Considerations. Vacuum Tube Modeling for Pspice Simulation. Official book page.
Dan Torres. $49.95 310 pages, fully illustrated, 8.5 x 11". Mojo Musical Supply. Torres' official page for the book. Torres' description: "This book's easy-to-read chapters cover schematics, preamp and power amp design, filter caps, bias transformers, tubes, rectifers and even building your own Class A amplifier (available as a kit at Torres for $385.00). All-new articles. New technology, and entirely new information with coherent chapters planned and written for easy understanding. Well-written and illustrated."
The chapter on amp construction explains tube theory, capacitors, and special effects. [to do: link to information]
News item for variable-SPL cranked-amp tone. Everyone will be able to run their existing conventional tube amp with something like a variac inside the power supply and power amp stage, to obtain power-tube saturation at the coveted 10 mW "TV" listening level. Or you can design an amp to use any power tube at any power level from a few milliwatts to the full rated power of the tube, by studying the forthcoming book about power scaling.
about power scaling
book: Power Scaling Revealed - click "Upcoming Publications"
power scaling mod kits for old Marshall and Fender amps - search for "power scaling"
What I especially look forward to is a full-featured amp head directly driving a 2x12 cab, able to produce pure power-tube saturation at any level from 0-50 watts, as London Power now offers. You could possibly even do a closed-back combo with just a little ventilation.
Kevin O'Connor. 1996. Power Press Publishing. ISBN 0-9698-6081-1. 221 pages. 81/2" x 11", spiral-bound with clear protective covers. 210 figures (schematic diagrams). $35. Designing tube power amplifiers for audio use; traditional graphic approaches are synthesized into a few simple equations that allow the direct use of tabled tube data. Vacuum tube operation and circuit principles. Class A, Class B, cathode-bias and fixed-bias. Push-pull and single-ended designs. Front-end circuits. Differential, concertina, paraphase and transformer drivers and splitters, along with long-lost methods. Circuit adjustments for linearizing audio reproduction amplifiers and for maximizing power output for musical instrument use. Includes complete designs, incorporating off-the-shelf transformers and current-production vacuum tubes. Power outputs from 15 watts to over 400 watts, using pentodes and true triodes. Conservative designs allow reliable use of lower quality or "non-optimal" tubes. Output-transformerless (OTL) designs are studied and up-to-date hybrid tube/solid-state circuits. Complete design method for any output power level; circuits are included up to 200W. Toroidal output transformers and special precautions. DC balancing and transformer protection. Power supply design, from traditional filtering to new-technology regulation methods. Impact of power supply on audio signal, selection of capacitors. Tube data for common types. New ultra-wide-bandwidth audio output transformers from Plitron Mfg., and matching power transformers. Hammond transformer data for tube use. London Power official book page. STF Electronics. Mojo Musical Supply. Music Books Plus.
Kevin O'Connor, 2000, ISBN 0-9698-6086-2. 30 pages, 51/2 x 81/2", soft cover. Price: $15 US, $19 CDN within Canada. Clearly explains, in text only, the circuitry behind simulclass, sag control, power scaling, speaker emulators, tube fat, amps that sing, amps with multiple voices, amping response, and tube simulation. Patents, how patents work, the value of various patents, who holds them, what they cover and what they don't -- 48 patents. London Power Press.
Donald Brosnac. $11.95 at Amazon.com. Paperback Reprint edition (February 1987). Bold Strummer Ltd; ISBN: 0933224052. Vibroworld. Amazon.
"Introduction to servicing Guitar Amplifiers. The chapter on amp construction in particular explains tube theory, capacitors and special effects."
John Boehlein. Music Books Plus. Vibroworld. Marshall history, overdriving Marshalls and retubing amplifiers.
4th Ed. By Aspen Pittman of Groove Tubes. History of several major amp companies. Tube specs, troubleshooting, common mods (master volume, power tube changes, capacitor changes). Several hundred pages of schematics for amps. Mostly older amps. Antique Electronic Supply sells this book for $29.95 -- 602-820-5411. Groove Tubes 818-361-4500 (Slymar, CA). Music Books Plus.
Kevin O'Connor. 1995. Power Press Publishing. ISBN 0-9698-6080-3. 368 pages. 8" x 11", spiral-bound with clear protective covers. 395 figures (schematic diagrams). $55. This volume is about guitar amplifier modifications. Sonic perceptions and stage setups, to demonstrate how optimal sound can be obtained from existing equipment. Survey of amp brands with regard to ease of modification and servicing. Basic vacuum tube operation. Power supply principles. Preamp circuits and master volumes, along with guitar sustain and interactions, for clean and distorted tones. Power amplifiers and power tubes, choice of tubes, relative reliabilities of tube types, tube matching, sonic impact of each tube type. Improving reliability. Tube and solid-state effects loops and reverb loops, and performance issues. Switching methods. Channel, reverb, effects, lead boost, mute and speaker switching. Foot-switch controllers with and without LEDS, and multiple controllers for larger stages. Tube data for common types. Hammond transformer data. London Power Press. STF Electronics. Mojo Musical Supply. Music Books Plus.
Kevin O'Connor. 1997. Power Press Publishing. ISBN 0-9698-6083-8. 252 pages. 8" x 11", spiral-bound with clear protective covers. 283 figures (schematic diagrams). $40. This volume is about designing and building an amp from scratch. Builds on Vol. 1, adding new depth to previously explored topics while introducing new subjects. The role of the sound man is explored with an eye to the evolution of PA and monitoring systems. Modular monitoring systems and local vocal PAs are examined, allowing the singer to explore the use of tube equipment and effects. Extensive "Power Supply Tricks" chapter. Transformers, rectifiers, capacitive and choke filters, regulation issues. Inherent regulation of transformers and active tube, mosfet and bipolar regulators. Variable, tracking, fixed and proportional regulators, and their consequences in live situations, comparing AC and DC controlled circuitry. Variacs, boost/buck transformer connections, zener diode and variable impedance rectification, with their impact on performance and tone. Bias supplies of all types. Common bias procedures and issues. Bias "fixes" for many popular amplifier models. The Importance of screen supplies and stand-bys. A variety of DC heater circuits bring to light both old and new ideas. Design rules for the five output stage topologies, with pointers regarding power output and tone. Cathode-bias to fixed-bias switching options, and less-well-known power amp master volume circuits. Opening up feedback loops, single-ended to push-pull panning, and solutions to "re-issue" amp model problems. Overview of solid-state power amps, highlight ease of assembly, range of tone, and circuit options including push-pull, mosfet, BJT, SRPP, cascade, multi-tier, bridges (grounded-floating-balanced), and non-feedback. Reliability. Thermal design and the solid-state power amplifier's intimate relationship to the power supply. Design examples from 20W to 1,250W. Hybrid power ampl ifiers incorporating both tube and solid-state elements provide options of tone, size and economy. The Nelson Pass Zen amp and John Linsley-Hood's simple class-A amp, and alternative amps such as the circlotron, OTL and SRPP. True triodes, which are becoming popular in both single-ended and push-pull formats. Triode and pentode gain stages, with the use of power tubes and large-geometry tube types for voltage amplification. High-gain preamps, split-rail designs, passive EQ and frequency shaping. Multi-band EQ with active tube stages and tube cross-over units. Mono and stereo reverb using tubes Tremolo circuits with bias- and audio-modulators. Compressor circuits using both tube and solid-state approaches are offered in low-distortion balanced and toneful unbalanced formats. Line Out and Direct Out circuits. Speaker selection, design, and enhancement. Acoustic instrument considerations. Adaptations for tube vocal preamps and monitor systems, and the evolution of tubed bass amplification. Simple switching techniques for both low-level and speaker control, demonstrating the capabilities of modern devices. London Power official book page. Music Books Plus. STF Electronics. Mojo Musical Supply.
Kevin O'Connor. 1996. Power Press Publishing. ISBN 0-9698-6082-X. 105 pages. 81/2" x 11". spiral bound with clear protective covers; 65 figures (layouts & schematics). $25. Operational information and construction guidelines for a number of useful musical instrument projects. The "Mandatory Project" which will prevent future projects from "going up in smoke." Tips on setting up a convenient workspace. Acoustic preamps. Experimenter's Power Supply - for any preamp up to six 12AX7s, or for a small 15W tube amp. Electric Guitar Preamp - using two 12AX7s, includes a clean and a dirty channel, with separate EQ for each. Bass Preamps - with an explanation of what is unique to a tube preamp for bass, and how modern techniques can improve tonal flexibility. Small Tube Power Amp - build a 10W-15W power amp and learn the principles of tube amplification. Class-A Solid-State Power Amp - a simple circuit designed for hi-fi is adapted to guitar use. Reverb Unit - build a stand-alone reverb using readily available parts for a classic tube sound. Wide-Range Tremolo Circuit - can be used as a pedal or incorporated into an existing amp. Each project utilizes off-the-shelf parts that are inexpensive and easily to find. Background information, assembly and testing tips are provided for each circuit, to enhance understanding. Includes theory. Projects have parts lists, schematic diagrams, and pictorial diagrams. STF Electronics offers parts kits for several of the projects. London Power official book page. STF Electronics. Music Books Plus.
Gerald Weber. Basics that every guitar player should know. Troubleshooting techniques. Layout of the guitar amp. How to isolate problems. Procedure if a fuse blows, or if you plug in and there's no sound. What to include in a gear first aid kit to take with you. Essential tube amp knowledge. (c)1998. 60 minutes. VHS. Music Books Plus. [not how to dial in Tone and do amp modelling with a tube amp, but rather, repair -mh]
Gerald Weber. Amazon.com Music Books Plus.
Is this for guitarists, or techs? Maybe move to Servicing section. -mh
Tweed
Characteristics Book
Mojo. 10.00 Mojo Musical Supply
Lee Jackson, 2003 - Creating new guitar and bass amplifiers. Soldering, tools of the trade, equipment needed, tube types, modifications from gain stages to adding reverbs. Amazon.
Tino Zottola. 1996. Music Books Plus. History and operation of vacuum tubes. How they are used in guitar/bass amplifier circuits. Amplifier electrical and physical layout. Factors affecting amplifier sound. Appendices about resistor and capacitor codes, vacuum tube electrical data, wire guages, and musical scale frequency. Music Books Plus.
Bruce Rozenblit (Audio Amateur Press, Peterborough, N.H., 1997). Available from Antique Electronic Supply, 6221 S. Maple Ave., Tempe, AZ 85283.
Reviews of audiophile tube amp design books
Ben Duncan.
Learn about basic tube electronics."Electrical Engineering Training Series". "Navy Electricity and Electronics Training Series". A basic understanding of how a tube works. Easy to follow. A lot for the novice as well as some advanced stuff. The book had a little "PIE(R)" wheel on the cover. TPUB. Part of the Electrical Engineering Training Series (NEETS) (online version of a printed book)
Lab Report:

Specialist

Range
Toroidal Output Transformers
Menno van der Veen
Reviews of audiophile tube amp design books
From Audio Amateur magazine. Many illustrations. 26 of the best articles on power amps published in Audio Amateur from 1970-1989. Predominantly solid-state; shows a tube amp on front. 1996. 205 pp. 8-1/2"x11". Softbound. part # BKAA40. $19.95.
Old Colony Sound Laboratory
PO Box 876
Peterborough, NH 03458
(603) 924-6371
custserv at audioXpress.com
Dieter Ennemoser
Reviews of audiophile tube amp design books
Allen Wright
Reviews of audiophile tube amp design books
Allen Wright
Reviews of audiophile tube amp design books
Menno van der Veen
Reviews of audiophile tube amp design books
George E. Valley Jr. and Henry Wallman. 1948. For electrical engineers.
Tino Zottola (self-published, 1997); and Dan Torres' Inside Tube Amps (Sparpco Inc., San Mateo, Calif., 1996)
Morgan Jones. Basic circuit analysis, basic tube theory, different types of tube stages. Component types and component selection. Power supplies, power amp, and preamp. Construction, safety, and tube data. Mostly simple algebra. Power amp schematics: Williamson - 15W AB1, 2 KT66's, Mullard 5-20 - 20W "ultra-linear" 2 EL34's, Quad-II - ?W - 2 KT66's, 10W EL34 power amp, Balanced input amplifier using differential pair and balanced feedback. Pre-amp schematics: Practical Preamp, Fully balanced preamp. Each schematic is explained in terms of theory. The preamp chapter has BASIC programs for determining component values and the like. Paperback - (July 1995) 272 pages. Amazon: $42.95 Amazon.com -- with customer comments. Music Books Plus.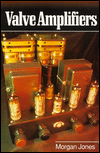 John Linsley Hood. 1997. Amazon price $37.95. Amazon.com Music Books Plus.
Overview of video Gary Smith's video http://www.island.net/~blues/gsmith.html
Chicago
Blues Harmonica (video)
by Star Licks, featuring Billy Boy Arnold - A Guide to the Classic Amplified Harp Sounds of John Lee Williamson, Little Walter, Sonny Boy Williamson and Billy Boy Arnold. Billy Boy Arnold is an unparalleled source of historical information about the development of the harmonica in this century. After delivering an informative and entertaining introduction about the instrument he loves, Billy walks and talks viewers through the important aspects of playing styles of both Sonny Boy and the two Walters. Each artist's work is demonstrated by a performance with rhythm section backing and then a clear, concise explanation. Topics covered include playing in first, second and third positions, note bending, trills, back-up accompaniment and playing minor blues. Billy shows it all with diatonic and chromatic harmonicas, spicing his musical analysis with anecdotes and hist gentle humor. The terrific video, along with an accompanying booklet with the main musical examples transcribed, makes this the definitive method for learning classic Chicago blues harmonica. 1999. VHS -- $19.95. I have this. Music Books Plus.
The king of Chicago blues harp. Pros and cons of various amplifiers for harmonica. Playing techniques. 1993, VHS video. $29.95. See Music Books Plus.
Includes sections "The Art of Electric Harp", and "Getting Great Amplified Tone". Pages 190-193.
Music Books Plus: Other Instruments
Book and cassette tape. Steve Baker. "This is probably the best book ever written on the diatonic harmonica. The book covers harmonica history, construction and manufacture, how it works, different positions, playing techniques, styles, different tunings (including the SBS special tuned Marine Band - finally available in the US), tuning, maintenance, customizing, amplification, and more. Very well written and illustrated. Highly Recommended!" Hohner USA. P.O. Box 15035, Richmond, Virginia 23227-0435.
"Pete Sheridan, author of The Quest for Tone in Amplified Blues Harp, which I reviewed in BLUES ACCESS #25, has put out an updated, expanded version that corrects typographical errors, uses better illustrations and adds a three-page discography of essential blues harp recordings. It's $15 plus $2 postage through Sheridan at Box 33, State College, PA 16804." Blues Access
Garply harp forum - "Order from Kevins Harps - The Quest for tone & Amplified Blues Harp".
Pete Sheridan, 1995, 48 pages, spiral bound. "All about mics, amps, effects, discography and much, much more. I've been chasing esoteric vintage tube gear around the globe for almost 30 years now but this book hipped me to stuff even I'd never heard about. If you're into vintage blues harp and guitar tone you need to read this book. This isn't another one of those slick but shallow vintage amp stroke books targeted at the yuppie 'collector' mob. Pete's book has soul, with the handmade touch. The pictures in this book are mainly just fair quality Xerox but they'll send you in the right direction if you're hunting for gear that'll help you find your own big sound. Very highest recommendation! A righteous read. SALE PRICE $13."
Music Books Plus: Other Instruments
Music Books Plus: Other Instruments
Music Books Plus: Other Instruments
Jimmie Wood. 1996, 30 minutes. Video. Choosing a harmonica, blowing and drawing; positions: first position and cross harp; playing individual notes; bending; learning blues phrasing. Wood played harmonica on Bruce Springsteen's "Tunnel of Love" LP and has recently completed work on a Megadeth album, as well as releases by Cheap Trick, Sass Jordan, Gladys Knight and Paul Rogers. Includes a Hohner International Bluesband harmonica.
Music Books Plus: Other Instruments
Music Books Plus: Other Instruments
Music Books Plus: Other Instruments
David Barrett. 1997. $14.95. Music Books Plus. Transcribed for the 10-hole diatonic harmonica (2nd position), this book features solos by blues greats Billy Boy Arnold, Carey Bell, Billy Branch, Big Leon Brooks, William Clarke, James Cotton, Rick Estrin and Charlie Musselwhite. Each solo features the original music along with an "easy play" version.
Music Books Plus: Other Instruments also offers the following harp titles -- I wonder if any mention tube amps?
Music Books Plus: Other Instruments
Music Books Plus: Other Instruments
Music Books Plus: Other Instruments
Texas
Harmonica Styles
Music Books Plus: Other Instruments
Music Books Plus: Other Instruments
John Brosh, ed. Quill /Guitar Player, New York. 1985. Amazon [I almost got my hands on a copy in the library, but the book is missing - the librarian said it was popular.] LOCATION CALL # STATUS - ML1015.G9 G8 1985. 254 p. : ill. ; 28 cm. From the pages of Guitar player magazine. ISBN 0688031080 Amazon.
I have this.  A vintage collection of Guitar Player articles. - mh
Tony Bacon (ed.) This reads like it was written by one person; not a collection of articles. Harmony Books, New York. 0-517-545209. 1981. 224pp. Written at a good time, so it gives a good overview of classic rock equipment. Amazon.
Tony Bacon, Paul Cooper (Illustrator), Paul Trynka (Editor). 1996, 144 pages. $24.95. How the instruments and technology of rock have evolved. Explores the range of instrumental and technical choices, including acoustic guitars, electric guitars, basses, amps, drums and percussion, keyboards, electronic music, brass, woodwinds, live sound systems, and recording technology. 200 striking color photos. How to choose from the vast array of old and new instruments and how to combine the tools and technology. Amazon.
[Why is the 2nd ed. only 144 pages, while my 1st ed. is 224pp? The Table of Contents looks only about 33% the same. -- mh]
Look inside this book
List Price: $24.95
Paperback: 144 pages ; Dimensions (in inches): 0.55 x 11.13 x 8.66
Publisher: Backbeat Books; ISBN: 0879304286; (November 1996)
Other Editions: Hardcover
I have this - mh
Principles of Electron Tubes: Understanding & Designing Circuits - excellent, popular textbook from 1941.
R. A. Penfold. $12.76 at Amazon. 10/1997. 128 pages. Music Books Plus. All the projects can be constructed on simple circuit board. Each project features a circuit diagram, and an explanation of the circuit operation. There is a stripboard layout diagram and all constructional details are provided along with a shopping list of components. Projects: bass and treble tone controls, simple graphic equalizer, audio mixer, small audio power amp, 6 watt audio power amp, 20/32 watt power amplifier and power supply, dynamic noise limiter, audio limiter, loudness filter, loudness control, high impedance mic preamp, low impedance mic preamp, crystal mic preamp, tape preamplifier, scratch filter, rumble filter, RIAA preamplifier. Amazon.
$13 at Mus. Friend. 60 pages. Chapters on mics, mixers, effects, amps, speakers, recorders, and more. How pro audio gear works and how to get the most out of it.
Norman Crowhurst. Famous compendium of measurements and test techniques for audio equipment of the tube era. Covers test instruments, amps, transformers, preamps, tape recorders, changers, tonearms, cartridges. 1996/1985. 224 pp. 5-1/2"x8-1/2". Softbound. Part # BKAA41. $12.95.
Old Colony Sound Laboratory
PO Box 876
Peterborough, NH 03458
(603) 924-6371
custserv at audioXpress.com
$15.95. Vibroworld. Concise presentation of all GE tubes listing basing, B+, filament, bias, etc.
(Reprint of RC-19). $20 STF Electronics Mojo Musical Supply
Tom Mitchell (wrote How to Service Your Own Tube Amp). $17.95. See Music Books Plus. Detailed specifications and graphs on 14 of the most popular low power TRIODE tubes, such as 12AX7, 12AY7, etc. Reference book for builders and designers of tube amplifiers. Tom Mitchell's page for this book.
Music Sales, published 1988. Author: Craig Anderton
____________________
or120 at aol.comnospam
alt.guitar.amps
Subject: FS: Tube Manuals and How to Books
15 Nov 1998
Sam's 5 book set of Electronics and electricity, 50's, mostly tube lore, a learn at home school kinda thing from back when tubes were the thing, everything used them, and transistors were these funny new things on the market. Deep into theory, hands on, very comprehensive, goes into all the details, from very basics to advanced. $150
5 Old 40's cataloges and books from Thordarson, Centralab, Cornell, $30
Book, Elements Of Radio,Marcus and Horton,1948 $50
Book,Radio Engineering handbook,Henry, 1941, $50
Book, Basic Electronics, NavPers, 1955, $50
Book, Radio Data Book, Boyce and Roche, 1948, $50
____________________
List of music electronics books at Music Books Plus.
Howard Sams. 16.95 Mojo Musical Supply
124 pages. Audio Transformer Design Manual. 110 pages. $170 for the pair. These look like comprehensive, practical books packed with professional information, emphasizing how to build your own transformers.
David Lucas
924 Hulton Av.
Oakmont, PA 15139
You can ask Stephen Delft how he learned how to hand-make transformers, for the Moonlight Amp. See my Moonlight page.
World Tube Directory - Music Books Plus.
I include this section for people who are designing speaker isolation cabinets and guitar-amp speaker cabinets.
Theory and Design of Loudspeaker Enclosures. See Music Books Plus. J. E. Benson. Amazon.com.
Advanced Speaker Designs for the Hobbyist & Technician. Ray Alden. Amazon price: $13.56. Paperback - (September 1996) 124 pages. Amazon.com
The Loudspeaker and Headphone Handbook. See Music Books Plus.
The Loudspeaker Design Cookbook, 4th Ed. See Music Books Plus. Vance Dickason. Amazon.com.
Building Speaker Systems, 2nd Ed. Gordon McComb, Alvis Evans, Eric Evans. Master Publishing, Inc. Radio Shack. 2nd Ed includes car speaker systems. 1988, 1991. About 80 pages. I have this.
Designing, Building, and Testing Your Own Speaker System, With Projects, 3rd Ed. See Music Books Plus. Amazon.com.
High Performance Loudspeakers; Martin Colloms. Amazon.com.
The Audiophile Loudspeaker Anyone Can Build. Gene Healy, et al. Amazon.com.
Harmony Central: Tube Amp Book FAQ - More detailed coverage of some of the listings on the present page.
Electrical Engineering Training Series (NEETS)
Muzique.com: Gear books and projects
guitar amp and gear books page at jklutherie.com
Music Books Plus - The largest online music bookstore and music book database. This has taken over the large Mix magazine's Bookshelf catalog of many music books. Books about gear, amps, recording techniques, effects, gear design, composition, music business, etc.
MixBooks - books published by Mix Magazine and Electronic Musician.
Mojo Tone has many of these books.
Power Press Publishing
P.O. Box 1777, Stn.B, London, Ontario, Canada N6A 5H9
tel:519-668-3132
fax: 519-660-8992
Guitar Bookstore - Listings of guitar related books that you can buy on-line via Amazon.
GuitarBooks.com - Provides reviews and links for purchasing guitar books and videos.
Miller Freeman Books - publishes music gear books.
amazon.com has some of these books.
Creative Concepts Publishing Corporation
New Millennium Guitar Publishing Company
Amazon subject: Amplifiers, Vacuum Tube
Amazon subject: Audio Amplifiers
DejaNews query: "book" and "amp"
Messages 1-100 of about 3900 matches for search "book" amp:
Messages 1-100 of about 10000 matches for search "book":
Amptone.com ultra gear-search page
Home (amp tone and effects placement)