Home (amp tone and effects placement)
---
Wah Products
Metasonix - TM2 - tube filter that can be used as a Tube Wah.
ZVex guitars with proximity wah onboard
ZVex Wah Probe - new, Oct 2000.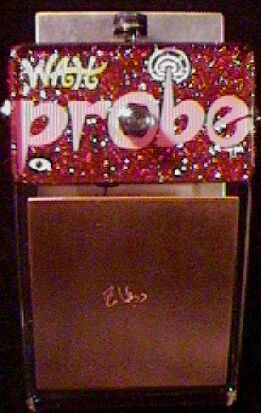 ---
There are many yoy-yoy, ow-ow, etc. products coming out.  The newest BOSS pedals are the PH-3 phaser with continuous up or down, and the new AW-3 Dynamic Wah auto-wah with Humanizer effect (settable vowels).  Coincidence?  Maybe not; wah and phaser I think are very closely related.  They are both frequency-response filter effects and can thus go anywhere in the chain but go best before preamp distortion, which causes them to change the distortion voicing (equivalent to changing your pickup's frequency response as you play).
<![if !supportEmptyParas]> <![endif]>
The technology of the Wah Pedal - R. G. Keen
See also my page http://www.amptone.com/g172.htm for random-LFO auto-wah; find "wah".
Place a wah before the distortion stage, to control the distortion voicing. This is a form of eq before distortion.
---
Boss Dynamic Wah AW-3
<![if !vml]>
<![endif]>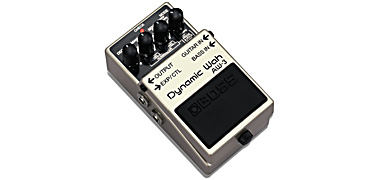 http://namm.harmony-central.com/SNAMM00/Content/Boss/PR/AW-3.html -
Boss Introduces AW-3 Dynamic Wah Pedal.   July 21, 2000. Human voice-type wah sounds through "Humanizer" mode.  Resonant synth-type wah sounds in "Sharp" mode.  Variety of classic wah effects. Dynamic sounds for guitar or bass where the amount of wah is dependent upon picking dynamics for funk Automatic up-and-down wah cycles at a fixed rate or, using Tempo mode, sync the auto-wah effect to the music by tapping the pedal to the tempo.  "Humanizer" mode for human voice-type wah effects with distinct vowel sounds.  "talking" effects. Next-generation wah sounds with increased filtering and resonance: resonant synth-type "Sharp" mode. 1/4-inch Guitar input and Bass input. Rocking expression pedal input for traditional wah or Humanizer control.  http://www.rolandus.com/.
____________
Classic auto-wah and dynamic wah effects, plus a new "Humanizer" effect which can simulate human vowel sounds. A Bass input even provides a variety of funky wah sounds for bass guitar.
Compact pedal creates a variety of classic "wah" effects.
Dynamic wah sounds provide variable effect based on picking strength.
"Humanizer" effect creates human voice-type vowel sounds.
Dedicated Bass input for processing bass guitar.
EXP Pedal mode allows wah control via optional expression pedal.
Tempo can be set for pedal control or at fixed rate via Manual mode.
---
>Nice site & resource. Please consider adding us to your effects and wah upgrade/repair links.
>Roger Mayer's Type 9090A wah kit is available for serious amateurs and techs to directly retrofit into any common "crybaby", VOX, or Thomas Organ pedal.
>We sell both the kit or can custom install into the above pedals. We also sell it as a finished off-the-shelf new wah.
>Thanks,
>Tom Lanik
>North Star Audio (authorized importer & distributor)
>Chicago >Roger Mayer Effects
From: Tom Lanik
Re: Multiple Wahs
I can build custom wahs that you can "dial" in with a knob and switch on and off with your foot.
-- Tom Lanik
Roger Mayer/North Star - Vision Wah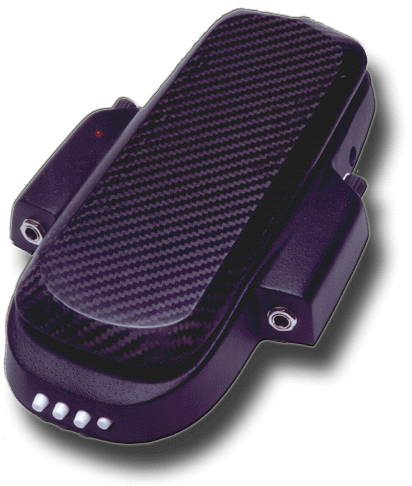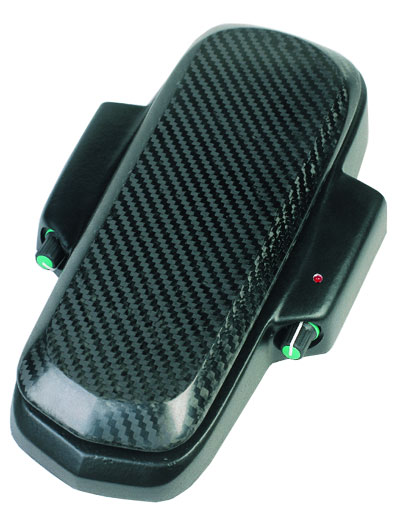 Roger Mayer Wah Kit
Official Vision Wah page from Roger Mayer
Low Profile Case Styling
Improved Pedal Travel helps maintain posture of player& is highly comfortable
Balanced Composite Fibre Top Plate stays in position when released
Silky Smooth Pedal Action is adjustable for feel & sensitivity
Classic & World Famous analog wah tone
Non-contact Position Sensor eliminates potentiometer
Electronic Pressure Switch eliminates footswitch
Sealed Reed Relays provide 100% bypass purity
Switch Matrix provides 16 sweep range/dual inductor combinations
Wah Blend Control allows mixing the dry guitar with the wah tone
Output Control sets amount of boost
Vari-Friction Nylon Bearing adjusts pedal feel & sensitivity
Side Mounted Jacks for plug protection & cable management
LED Pedal Status Indicator
Internal 9V battery or standard power adaptor (optional)
Extensive Power Filtering preserves low self-noise
MOV protection from harmful amplifier transient damage
$369 list
Xxx
Vox wah pedal - I had this for a little bit. I know I won't be satisfied with this unless I replace its guts (roger mayer.com). Even then, ... rackmount is more my approach for wah.
Some of the best wah ever recorded was by Stevie Ray in the song "Come On" (Let the Good Times Roll). He used two wah's, VOX I think, one turned backwards, blended with straight amp tone.
Beware of digital wah! The DigiTech 2101 has a digital wah. It sounds stepped and choppy. Be sure to look for analog wah, in multifx units. http://www.ink19.com/issues_F/98_02/wet_ink/gear/001_model_250_preamp_ov_nf.html - DOD TEC8G - From the same TEC family of processors, comes the TEC8G ($299.95) floor-controlled multi-effects processor. The TEC8G is a follow-up product to the TEC8 with the difference being the addition of a "grunge" circuit that emulates the sound of your favorite cabinets. The TEC8G includes an Expression Controller pedal with a slightly right-angled skew designed to be more ergonomically playable. The unit also includes a "jam-along-jack" that allows you to play along with a CD or cassette. The TEC8G comes with a full compliment of sound effects including some interesting ones like Analog Wah, Pixellator, and Grind Distortion. DOD, 8760 Sandy Parkway, Sandy, Utah 84070; Tel: 801-566-8800, Fax: 801-566-7005 -- Edward Tywoniak
A great approach is to blend some straight signal with wah'd signal before distortion. Wah's should have a mix or depth control to do this.
The Boss Auto-Wah pedal sounds great. I don't like the attack-triggered sound of an envelope filter much, but you can use the Auto-Wah for just a straight sound of automatically cycling a wah filter back and forth. Turn the Sensitivity knob to minimum; this effectively shuts off the envelope filter. Turn the Rate to the rate at which you would rock a wah pedal, and the depth to maximum. Then just jam -- no need to coordinate foot motion, and you get a great wah tone. Place this before fairly heavy distortion, with the amp turned up.
The wah by Colorsound won one wah shootout I read.
Wahpedal.com - info and sales for various leading wah pedals.
>A buddy of mine has an authentic, original Clyde McCoy and when he heard my Fulltone Clyde, he sold his original and bought the Fulltone!
Official Clyde product page - excerpts:
Our inductor (also available as a drop-in replacement for 90% of the wah's out there for $29.95) is a tuned core hand-made unit using exactly the same type wire and inductance as the '60's era Vox, except very consistent from one unit to the next. The circuit board (also to be available as a drop in replacement at $89) uses carbon composition resistors, Polypropylene WIMA .01 capacitors, and our hand- wound "Tuned Core" inductor. The only change from the original '60's Vox design is the addition of a very usable internal "Resonance Control" which is a large durable trimmer, for Bass and gain adjustment, which is easily adjustable by hand without tools and with room to mark your favorite settings. The Potentiometer, the most overlooked part of the circuit, is one of the keys to a good wah wah sound and there hasn't been a proper "tapered" pot, since the '60's "Icar" in any major manufacturer's wah. We've made our own I call the Fullrange pot (also available as a drop-in replacement for your wah at $27.95) with a major difference: ours has a double-screened carbon-composition track giving a 150,000 turn life span instead of the standard industry 15,000. The traditional housings don't give enough travel and Potentiometer range, limiting your tonal sweep, and they have little compensation for tension or feel. The Fulltone "Clyde" uses our own custom-made 14 ga. welded steel pedal with nylon pivot points and much more travel than the conventional Vox-style ones that everyone uses. It has nylok nuts so you can adjust the tension of the treadle, and it stays that way until you change it. True bypass switching Standard 2.1mm negative tip AC adapter port with anti-hum filtering and protection diode. $279 list.
Budda. Budda-Wah. Vocal coil design, freq gain ctrl of mids and highs. Guitar Player Dec 1997. $185. option:16 dB gain.
VOX V847 Wah-Wah pedal. $175. Original reissue. Vinyl bag. Silver finish V847S $260. This gets good reviews.
Real McCoy Custom Wah. $379. 6-way adjustable vari-tune circuitry controls lows, highs, mids, gain, resonance, sweep.
Wah reviews: Guitar Player 12/97.
Detailed debate about first wah usage, page 74 Guitar Shop Fall 1994 (Hendrix article), which I have.
Guitar Player. New Gear special issue. 1992. Wah-wah user's guide.
Spring 1994 Guitar Shop, Wah Wah Buyer's Guide: comparative reviews of:
VOX V847
Ibanez WH20
DOD FX-17
Boss FW3
Morley PWA
Hipshot Shark
Dunlop Cry Baby
Jimi Hendrix JH1
Mr. Cry Baby Super
Snarling Dogs has several wahs.
If you like getting a different sound than the rest of the crowd, the Snarling Dogs Wahs are the only wahs we know of which have a completely different sound. The Whine-O is a full-frontal attack wah. It's not for the timid. The Snarling Dogs Whine-O does not have a traditional, sweet-sounding wah sound; if you want the status quo wah sound, stay away from the Whine-O. But if you want your audience to pay more attention to you, than the lead singer, join the Dogshouse.
Now, if you just have to have a more traditional, tame sound, get a SUPER BAWL version of the Whine-O. Like the original Whine-O, it has a 3-way wah mode switch (Shaft, Voo Doo, White Room)and preamp volume control. However, it also offers a Hormone control that allows you to switch between tame and aggressive (Estrogen and Testosterone) modes. Additionally, if the Whine-O still isn't aggressive enough for you, we've added a Twinductor Beef Boost. Flip this switch, and you'll think the wah is sitting on your chest! The Super Bawl Whine-O gives you 12 different sound combinations, from the tamest to the most aggressive.
In December 1998 we'll introduce our first Super Bawl Whine-O's with true hard bypass switching, while still retaining the lit LED Snarling Dogs eyes. Depending on which settings you have the wah set on, when you activate the wah, the volume will range from just about pass-through volume, to much louder. As far as I am aware, this is the first wah to employ true hard bypass switching, LED's, and still allow the player to experience a volume gain when the pedal is activated.
We're the first to offer all these features in a wah for under $200. The list price on this wah will be $179.95. The street price could range in the $149 area to full list, depending on the area of the country you live in, etc. 12 sound combinations, true hard bypass, preamp volume control, LED's, no volume loss, all in a 6 LB wah. We have plans to make a stripped down true hard bypass version of this pedal by next summer.
If true bypass isn't that big a deal to you, save some money and get the Super Bawl Whine-O without THBP. You can buy these for around $129.
Best regards,
Charlie Stringer
http://www.snarlingdogs.com
---
Let me clear up some questions about my wahs: Both RMC1 and RMC3 feature true bypass, dc jacks, repro stack-of-dimes inductor (Picture Clyde McCoy halo repro available for RMC3), and ICAR repro pot (ROC-POT). The ROC-POT was made for me by CTS. They were the only company at the time that could reproduce the unusual ICAR pot's taper. CTS rates them at 1 million cycles, but I can't believe it. NO pot is that good. After much time with my engineer contact, he told me that it should last "a couple hundred thousand rotations." Again, I prefer to downgrade it to 100,000. It is an open pot so you can clean and relube it if needed (lubed by CTS when built). I have 2 drop-in boards for the Vox V847, non-tunable RMC1 and tunable RMC3. I also still customize existing wahs and rebuild the old ones. The RMC1 has a built in wah power boost so there is no loss of signal strength. The RMC3 has a pcb mounted volume control, as well as a DIP switch adjustable 9 octave range (with fine tuners to get inbetween the switches if your hearing is still that good), low and mid frequency controls, and Q (sweet spot) control. Reach me at GRTeese at aol.com. I do not have a website up at this moment. -----------== Posted via Deja News, The Discussion Network ==---------- http://www.dejanews.com/ Search, Read, Discuss, or Start Your Own
---
Messages 1-100 of about 9500 matches for search wah:
<![if !supportEmptyParas]> <![endif]>
        

Date

   

Scr

        

Subject

                     

Newsgroup

           

Author
<![if !supportEmptyParas]> <![endif]>
   

1. 98/11/14 026 morley wah

                  

 

alt.guitar

           

 

Dirk Roefs

     
   

2. 98/11/15 025 Re: Snarling Dogs Wahs

      

 

alt.guitar.effects

   

 

KllRckStrz

     
   

3. 98/11/15 025 Re: Best Wah-Wah pedal

      

 

rec.music.makers.guit Carlginger

     
   

4. 98/11/16 024 Re: Best Wah-Wah pedal

     

 

 

rec.music.makers.guit victor.mala

    
   

5. 98/11/15 024 Re: Snarling Dogs Wahs

      

 

alt.guitar.effects

   

 

burgundy

       
   

6. 98/11/15 024 Re: Snarling Dogs Wahs

      

 

alt.guitar.effects

   

 

pedalman

       
   

7. 98/11/15 024 Re: Best Wah-Wah pedal

      

 

rec.music.makers.guit Greg Peterson

  
   

8. 98/11/15 024 Re: Best Wah-Wah pedal 

     

 

rec.music.makers.guit J...

           
   

9. 98/11/15 024 Re: Best Wah-Wah pedal

      

 

rec.music.makers.guit Lester Long

    
  

10. 98/11/15 024 Re: Effects pedal help...

   

 

alt.guitar

           

 

GuitarGM

       
  

11. 98/11/15 024 Re: Best Wah-Wah pedal

      

 

rec.music.makers.guit ~*Freebird*~

   
  

12. 98/11/15 024 Re: Best Wah-Wah pedal

      

 

alt.guitar.amps

      

 

Paul Braunbehre
  

13. 98/11/14 024 pedals pedals pedals...www.g alt.guitar

           

 

TR

             
  

14. 98/11/15 023 Re: What are your opinions o alt.guitar

           

 

MWS2468

        
  

15. 98/11/15 023 Re: Best Wah-Wah pedal

      

 

rec.music.makers.guit Carl Rothman

   
  

16. 98/11/15 023 Re: Best Wah-Wah pedal

      

 

rec.music.makers.guit 

Jack A. Zucker 
  

17. 98/11/15 023 Re: Best Wah-Wah pedal

      

 

rec.music.makers.guit 

Jack A. Zucker 
  

18. 98/11/15 023 Re: Best Wah-Wah pedal

      

 

rec.music.makers.guit Ron Veil

       
  

19. 98/11/15 023 Re: Best Wah-Wah pedal

      

 

rec.music.makers.guit 

Jack A. Zucker 
  

20. 98/11/14 023 Re: Pedal Mod Question

      

 

alt.guitar.amps

      

 

Ed Guidry

      
  

21. 98/11/12 023 Snarling Dogs Wahs

      

#1/2 rec.music.makers.guit charlie

  

      
  

22. 98/11/12 023 Snarling Dogs Wahs

      

#1/2 alt.guitar.effects

   

 

charlie

        
  

23. 98/11/12 023 Snarling Dogs Wahs

      

#1/2 alt.guitar

           

 

charlie

        
  

24. 98/11/12 023 Re: EMT's are wonderful peop rec.music.makers.guit 

Patrick F. Cole
  

25. 98/11/12 023 SKB-25 Pedalboard?

          

 

alt.guitar.effects

   

 

Richard

        
  

26. 98/11/11 023 FS: Dunlop Cry Baby Wah peda rec.music.makers.mark Prana

          
  

27. 98/11/11 023 Re: FX Pedals - what order s alt.guitar

           

 

grippy

         
  

28. 98/11/11 023 Re: Multi-effect pedals. Are alt.guitar.effects

   

 

Paul Heeley

    
  

29. 98/11/10 023 Re: FX Pedals - what order s alt.guitar

           

 

shane whitbread
  

30. 98/11/09 023 Re: Modify range of Jimi Hen alt.guitar.effects

   

 

Fulltone

       
 

 

31. 98/11/09 023 For Sale: Boss RV3, Boss TU- rec.music.makers.guit Polfus

         
  

32. 98/11/08 023 Modify range of Jimi Hendrix alt.guitar.effects

   

 

andy m

         
  

33. 98/11/03 023 Wanted: Vox Wah wah or Jim D alt.guitar.effects

   

 

Warren Gray

    
  

34. 98/11/02 023 Crybaby full bypass URL (Was rec.music.makers.guit 

Daniel R. Haney
  

35. 98/11/15 022 Re: Which pedal nails a Rola alt.guitar.effects

   

 

Chumbucket©

    
  

36. 98/11/15 022 Re: Best Wah-Wah pedal

      

 

alt.guitar.amps

      

 

MK70

           
  

37. 98/11/14 022 Re: MORLEY

                  

 

alt.guitar.effects

   

 

Carl Rothman

   
  

38. 98/11/14 022 Re: MORLEY

                  

 

alt.guitar.effects

   

 

Alan Thompson

  
  

39. 98/11/12 022 Re: Re Multi-effect pedals. 

 

alt.guitar.effects

   

 

W.T. Walters

   
  

40. 98/11/12 022 Re: Re Multi-effect peda#1/2 alt.guitar.effects

   

 

Patrick F. Cole
  

41. 98/11/11 022 Re: i need a discription of 

 

alt.guitar.effects

   

 

Randall Britto 
  

42. 98/11/10 022 HELP:Crybaby Mod ??

         

 

alt.guitar.amps

      

 

lgxNo5paMgtr

   
  

43. 98/11/10 022 HELP: Crybaby Mod ??

        

 

alt.guitar.effects

   

 

lgxNo5paMgtr

   
  

44. 98/11/09 022 i need a discription of peda alt.guitar.effects

   

 

punkguy

        
  

45. 98/11/09 022 Re: i need a discription of 

 

alt.guitar.effects

   

 

lgxNo5pAMgtr

   
  

46. 98/11/08 022 Re: Mesa Boogie?

     

       

 

alt.guitar.amps

      

 

TJSTRAT

        
  

47. 98/11/08 022 Re: Wah-Wah mini review: Ful rec.music.makers.guit Polfus

         
  

48. 98/11/08 022 Re: Wah-Wah mini review: Ful rec.music.makers.guit Polfus

         
  

49. 98/11/08 022 Re: Modify range of Jimi Hen alt.guitar.effects

   

 

Bob Sweet

      
  

50. 98/11/07 022 Re: Wah-Wah mini review: Ful rec.music.makers.guit TVogel5415

     
  

51. 98/11/07 022 Re: Wah-Wah mini review: Ful rec.music.makers.guit Carlginger

     
  

52. 98/11/05 022 Re: Mini Review: Whine-O-Wah rec.music.makers.guit Giri Iyengar

   
  

53. 98/11/05 022 FS: Jim Dunlop Cry Baby Wah 

 

rec.music.makers.mark Prana

          
  

54. 98/11/04 022 Re: Vox wah and ac adapter p alt.guitar.effects

   

 

Cmusic2112

     
  

55. 98/11/04 022 Re: Slow Gear, MXR flanger d alt.guitar.effects

   

 

Elliot Marshall
  

56. 98/11/03 022 Re: Best Wah-Wah pedal [seri rec.music.makers.guit 

Jonathan Krogh 
  

57. 98/11/03 022 Re: Best Wah-Wah pedal

      

 

rec.music.makers.guit Polfus

         
  

58. 98/11/03 022 Re: Crybaby full bypass URL 

 

rec.music.makers.guit Scott Andrews

  
  

59. 98/11/02 022 Re: Best Wah-Wah pedal

      

 

rec.music.makers.guit 

Andreas Busold 
  

60. 98/11/02 022 Re: Best Wah-Wah pedal

      

 

rec.music.makers.guit Carlginger

     
  

61. 98/11/02 022 Re: Best Wah-Wah pedal

      

 

rec.music.makers.guit Dan Stanley

    
  

62. 98/11/02 022 Re: Best Wah-Wah pedal

      

 

rec.music.makers.guit Polfus

         
  

63. 98/11/02 022 Looking for old wah case... 

 

rec.music.makers.guit ark

            
  

64. 98/11/02 022 Re: Looking for old wah case rec.music.makers.guit Marc Ferguson

  
  

65. 98/11/02 022 Re: Best Wah-Wah pedal [seri rec.music.makers.guit Paul Cassone

   
  

66. 98/11/01 022 Re: wah replacement caps

    

 

alt.guitar.effects

   

 

Daniel R. Haney
  

67. 98/11/01 022 Re: Best Wah-Wah pedal

      

 

rec.music.makers.guit Carlginger

     
  

68. 98/11/01 022 Re: Best Wah-Wah pedal

      

 

rec.music.makers.guit John Huff

      
  

69. 98/11/01 022 Re: Best Wah-Wah pedal

      

 

rec.music.makers.guit JT Roberts

     
  

70. 98/10/31 022 wah replacement caps

        

 

alt.guitar.effects

   

 

Mark Leffler

   
  

71. 98/10/27 022 FS: Jim Dunlop Crybaby Wah $ alt.guitar

           

 

Thoozer

        
  

72. 98/10/24 022 FS: Vox Reissue Wah

         

 

alt.guitar

           

 

JNixon25

       
  

73. 98/10/24 022 FS: Vox Reissue Wah

         

 

alt.guitar.amps

      

 

JNixon25

   

    
  

74. 98/10/24 022 FS: Vox Reissue Wah

         

 

alt.guitar.effects

   

 

JNixon25

       
  

75. 98/10/24 022 FS: Vox Reissue Wah

         

 

rec.music.makers.guit JNixon25

       
  

76. 98/10/24 022 Re: how do i get funky with 

 

alt.guitar

           

 

steve_2000

     
  

77. 98/10/22 022 Re: how do i get funky with 

 

alt.guitar

           

 

Watkinsjw

      
  

78. 98/10/22 022 Re: how do i get funky with 

 

alt.guitar

           

 

jean-michel gra
  

79. 98/10/21 022 Re: how do i get funky with 

 

alt.guitar

           

 

terry deto

     
  

80. 98/10/20 022 Re: Help with Wah

           

 

alt.guitar.effects

   

 

peer

           
  

81. 98/10/20 022 Vox wah and ac adapter probl alt.guitar

       

    

 

Shaine Gordon

  
  

82. 98/10/19 022 Vox Wah and AC Adapter

      

 

alt.guitar.effects

   

 

Shaine Gordon

  
  

83. 98/11/02 021 Re: Best Wah-Wah pedal

      

 

rec.music.makers.guit Polfus

         
  

84. 98/11/02 021 Re: Best Wah-Wah pedal

      

 

rec.music.makers.guit Polfus

         
  

85. 98/11/01 021 Re: Best Wah-Wah pedal

      

 

rec.music.makers.guit Carlginger

     
  

86. 98/11/01 021 Re: Best Wah-Wah pedal

      

 

rec.music.makers.guit Mark Heustis

   
  

87. 98/11/01 021 Snarling Dogs make the best 

 

rec.music.makers.guit 

Andrew J. Frazo
  

88. 98/10/29 021 FS Digitec GSP 21, DOD G7

   

 

alt.guitar

           

 

zamiel

         
  

89. 98/10/27 021 Re: Help with Wah

           

 

alt.guitar.effects

   

 

Paul Braunbehre
  

90. 98/10/25 021 f sale-2 fx

                 

 

alt.guitar.amps

      

 

brian o

        
  

91. 98/10/24 021 Re: how do i get funky with 

 

alt.guitar

           

 

John Sheehy

    
  

92. 98/10/22 021 Re: Vox wah and ac adapter p alt.guitar.amps

      

 

QualityAna

     
  

93. 98/10/22 021 Re: FX position

             

 

alt.guitar

           

 

marcabru

       
  

94. 98/10/21 021 Re: Vox wah and ac adapter p alt.guitar

           

 

Mark Deayton

   
  

95. 98/10/21 021 Re: Vox wah and ac adapter p alt.guitar.effects

   

 

AnalogMike

     
  

96. 98/10/21 021 Re: Vox wah and ac adapter p alt.guitar

           

 

Prana

          
  

97. 98/10/21 021 Re: how do i get funky with 

 

alt.guitar

           

 

Jeppard3

       
  

98. 98/10/20 021 Re: Help with Wah

           

 

alt.guitar.effects

   

 

YBHappy2

       
  

99. 98/10/20 021 Re: Help with Wah

           

 

alt.guitar.effects

   

 

Aaron R. Zarse 
 

100. 98/10/19 021 Help with Wah

               

 

alt.guitar.effects

   

 

James

          
---
Amptone.com ultra gear-search page
---
Home (amp tone and effects placement)
<![if !supportEmptyParas]> <![endif]>